Introduction
Brochure
Quick install guide
App.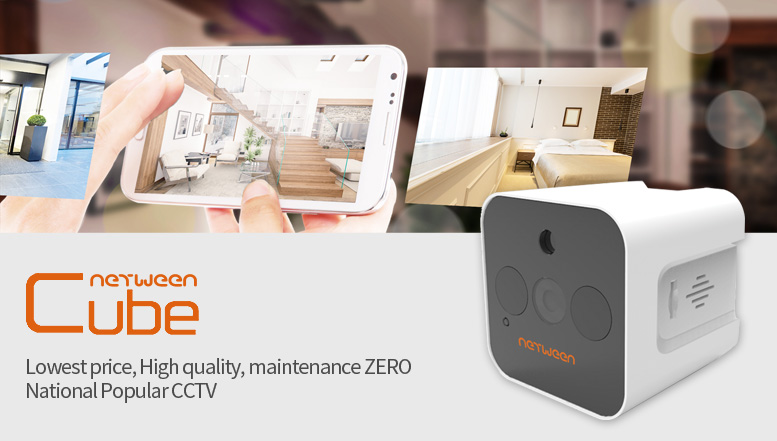 Wireless Internet connection CCTV viewable as a smartphone app anytime and anywhere
Even if you want to install CCTV, it is burdensome to keep maintenance and installation fee.
Check out Netween cube that takes into consideration of the price of installation, usability, and price.
National popular Netween Cube CCTV suggested by Total Solution Company Netween Inc.
Reasonable price
Buy products only. Additional cost is ZERO.
Paid for the product, but even have to pay for installation fee and monthly payment?
Netween is different.
Three-dimensional video surveillance is possible with several sets of Netween cube in a price of other company's one set.
Easy installation
Easy to install even for woman
IP allocation and fixed IP are too hard.
Netween cubes do not need installers.
Easy installation system for everyone.
Easy use
Various functions through exclusive App.
You can check with your smartphone anytime and anywhere.
If a motion is detected, the cube will notify you on your smartphone.
Share videos with your family and friend.
Specification
Camera
CMOS Sensor
OV9712 (1 milion pixel)
Resolution
HD (1280*720), VGA(640*480)
Lens
3.6mm 3MP 1/2.7″ optics lens, 90 degree
White Balance
Auto
Video format
H.264
Night vision
IR_Array LED (Distance on 15m)
IR_Cut filter
Yes
IR_LED
850nm
IR_Array LED
Two
Motion Detection
Yes (Push alarm)
WiFi
WiFi Type

Station mode, AP mode

Wireless distance
50m
Channel
Ch.1 ~ Ch.13
Radio transmission
14dBm
Antenna
3dBi internal antenna
External appearance
housing design
mini CUBE
Working
Temperature
-10℃ ~ +50℃
Network
Time
GMT+9 (Republic of Korea)
Web UI
Yes
WiFi Password
Open / Shared / Web auto / WPA-PSK / WPA2-PSK
IP address
DHCP
Remote connection
Netween Inc. own server (P2P, Relay, Certification, Push)
Firmware upgrade
Supporting remote upgrade through the App.
Wireless WiFi
IEEE802.11b/g/n
NVR
OnViF 2.01, NVR
Voice
Speaker
8Ω/0.5W (Audio amplifier)
MIC
Yes
Save
micro SD slot
Support max 64GB
Language
 
Kor / En (Web UI)
Supply
Power
micro USB
Adapter
+5VDC / 2A
What is good about Netween cube?
Not only real-time recording on SD card but also storage of motion monitoring
High performance motion detection and notification
You will be notified when suspicious activity is detected, and you can see it right on your smartphone. The SD card stores the detected motion for 1 minute.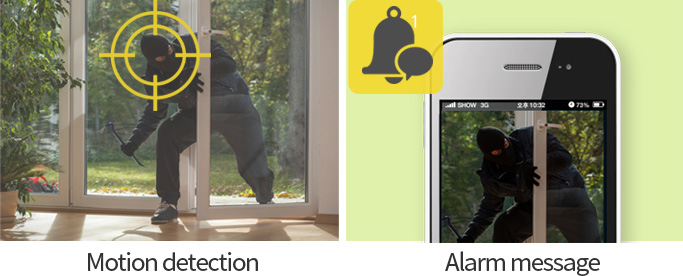 Designed product weight ultra lightly, 100g
The best technology crystal through professional R&D center
Forget about big and heavy cameras now. Technology is making it small and light. Ultra lightly designed Netween is CCTV that can be easily installed in any place and can be moved under fixed condition. There is no change in the angle and no shaking.
Video sharing function through dedicated application
Share through a single URL with whomever you want
Share only when you want Share images directly without setting up a separate serial number or vinyl number. If I register my camera with my parents, I think they will see my private life… Don't worry. If you set the time with the Netween cube, you can open the desired time only.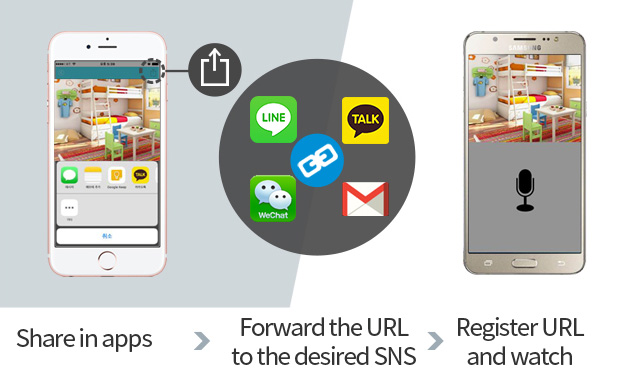 ---