PC Program(Old ver.)
PC Program(New ver.)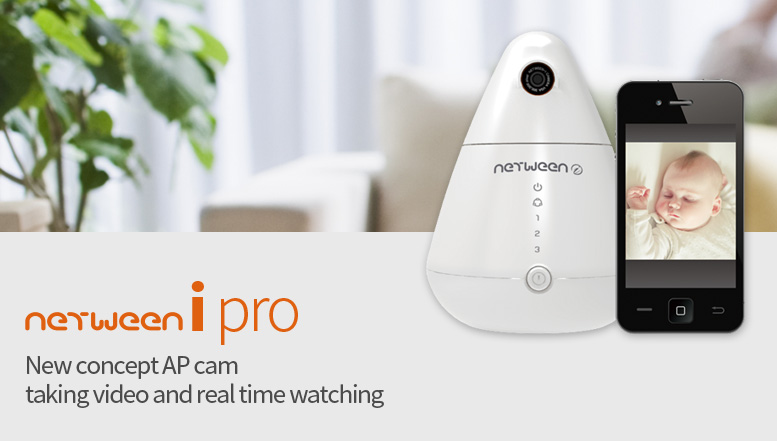 Router falls in love with IP cam.
Wire/Wireless router + IP cam + Smartphone App.
Features of netween I
1. There are cam and three ports routers feature all together
2. Solving the IP cam's problem.
No need additional cost : It is different from the other IP cam which needs a router, just once buy and can use.
Easy to setting : No complex setting steps, and internet cable.
Easy to use : Downloading app and simple setting
Separate to use : Because of an inner battery, you can separate the IP cam and put nearby you want.
Unique design : As different from the existing IP cam, good-looking shape. It also could be used kind of an interior accessory.
How to use 1. Wire/wireless router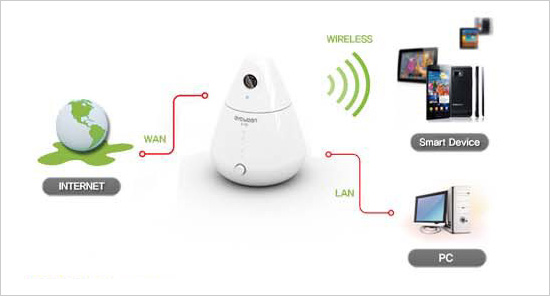 How to use 2. IP cam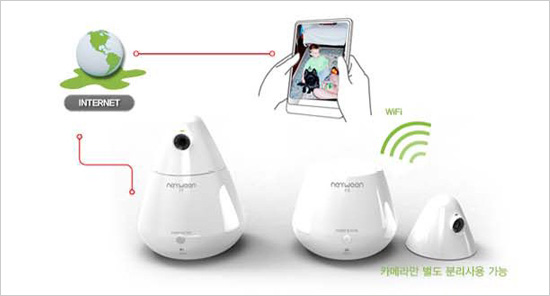 Separate to use the camera part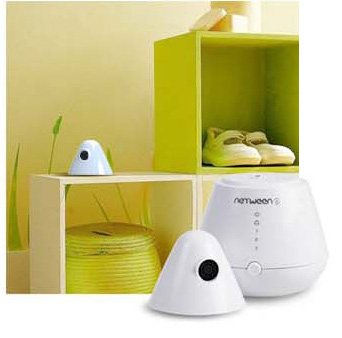 Specification
| | |
| --- | --- |
| Color | White |
| Pixel | 300,000 pixel |
| Radio transmission | 802.11b/g/n |
| Resolution | VGA 640X480 |
| Video format | MJPEG |
| Frame | Maximum 30 frames per second |
| Shooting angle | 60º |
---