Brochure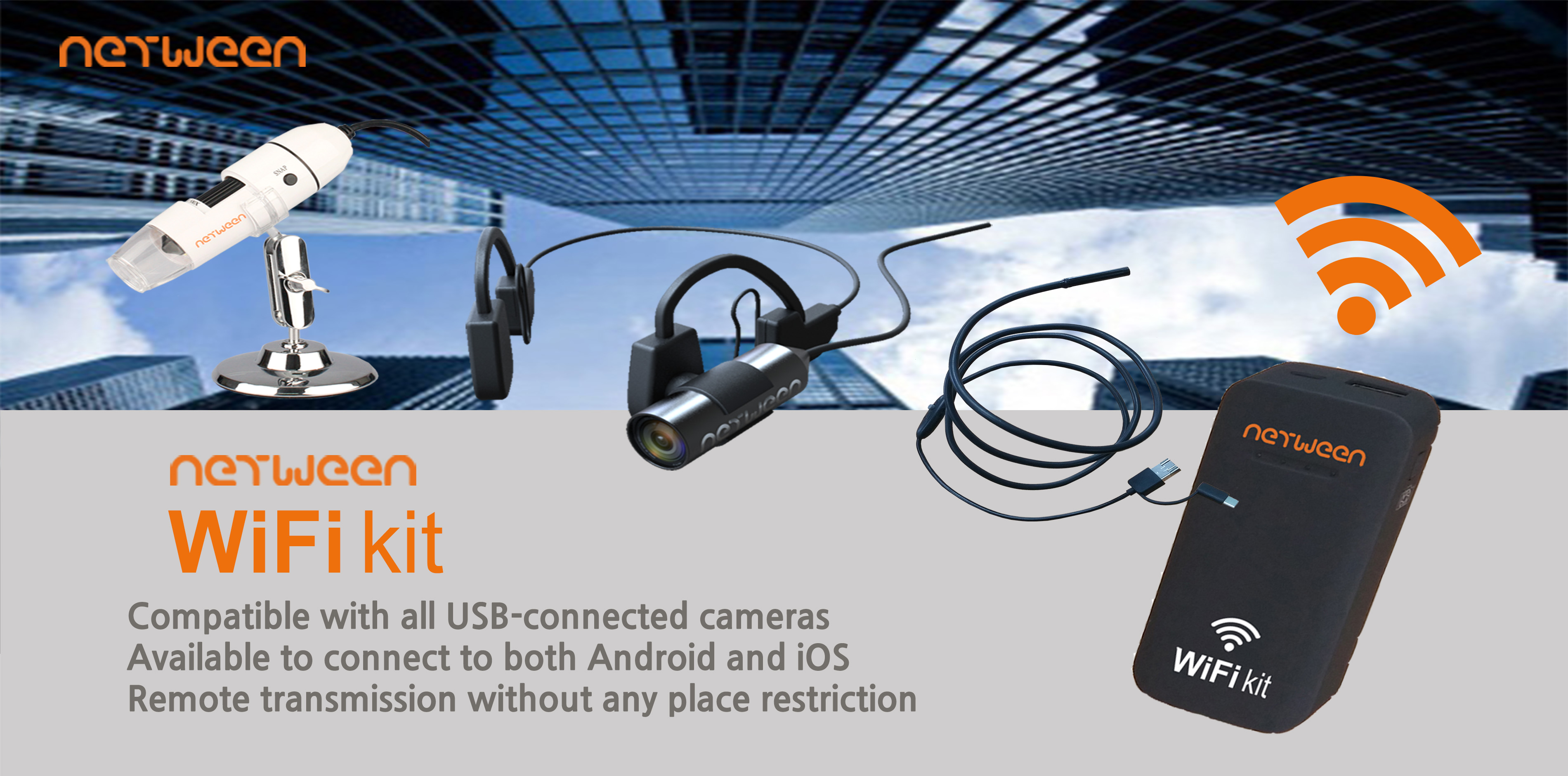 More freedom of cable connection to USB camera
Wire cam can be connected to micro USB camera wirelessly
Can connect to both Android and iOS
On-site partner to help more real-time collaboration with with wireless internet
Wireless transmission method
remote transfer through WI-FI
Available to capture images wirelessly from a camera connected to a USB socket
Direct video transmission to a smartphone within 50 meters maximum
Compatible with iOS and Android
Compatible with Netween USB cameras
If you couldn't use Netween Wired cam, Micro Eye, Action cam because you are an iPhone user?
Meet the Wi-Fi kit
Low-volume data transfer and storage (WiFi-kit Plus only)
High compression ratio due to H.264 codec usage
Are you worried about the amount of data when transmitting over the air?
WiFi Kit Plus – Micro SD up to 64GB can be stored
(coming soon)

---
WIFI kit is a device that wirelessly transmits images of camera connected via USB.
Compatible with smart phones (iOS, Android) or PCs that use Wi-Fi communication.
and avilable to wirelessly transmit captured videos and images.

---
The WI-FI kit is an universal USB camera connection equipment.
It is possible to transmit the scene with the smartphone-connected camera and to operate it remotely.
WiFi (PRO) Kit + Wire Cam
Remotely work the engine room together between mechanics.
WiFi (PRO) Kit + Micro-I
Get the right solution for your skin condition without going to the skin care room.
WiFi (PRO) Kit + Action Cam
The site video is delivered hands-free for ecosystem, outdoor, and rescue activities.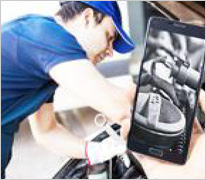 Maintaining car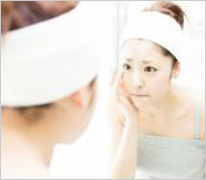 Telemedicine and Beauty care service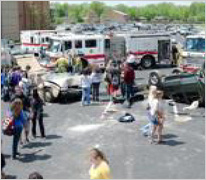 Emergency
Specification
Camera
Supported camera types
USB 2.0 UVC Camera
Supported resolutions
HD(1280×720), VGA(640×480)
Storage
Micro-SD (Only WiFi Kit Plus)
 Supported up to 64GB 
Language
Kor/Eng
 
Power
USB
An adapter or a power bank
Battery 6V Li-battery (for camera)
Control image
Resolution control
General(640 x 480), High quality(1280 x 720)
Landscape view
Support(Automatic switching)
Video Recording
Saving at Micro-SD and Smartphone
Zoom
Up to 4x digital zoom
WiFi
WiFi type
AP mode
Maximum wireless
50m
Connection distance
Ch1~Cj13
Channel
14dBm
Output power antenna
2dBi internal antenna
Operationg Temperature
-10℃~+50℃
 
Operation
Direct connection
General support
F/W upgrade
Upgrade via u-SD
Remote transmission method
Station infrastructure(AP) Set-up
Product automatic search
General support
---